National Post March 19, 2019
Opposition MPs on the House of Commons justice committee stormed out of the committee meeting today after dominant Liberals MPs voted to end any further probe into the SNC-Lavalin scandal, opting for a motion to discuss other issues such as hate crime.
Conservative and New Democrat MPs unsuccessfully pressed the House of Commons justice committee Tuesday to recall former attorney general Jody Wilson-Raybould so she could shed more light on the simmering controversy.
Instead, Liberal staffers handed reporters documents at the meeting describing a motion to address 'an increase in hate crimes', advocating for legislative amendments to reduce its digital propagation and to draft a report by June.
Mercedes Stephenson✔@MercedesGlobal · 12hReplying to @MercedesGlobal
Here is what the Liberals say they want to discuss instead of #SNCLavalin. #cdnpoli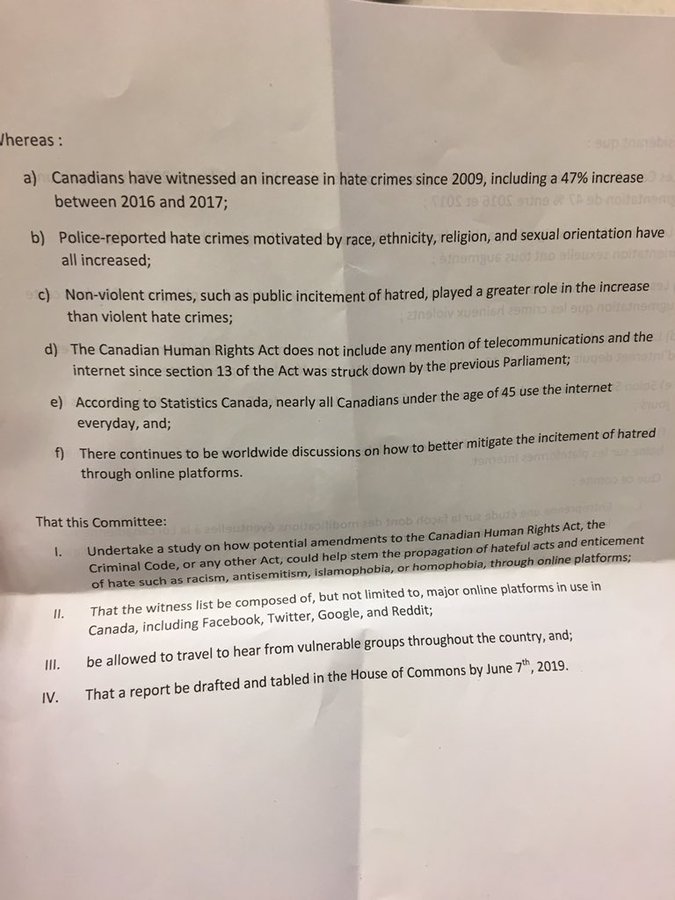 Mercedes Stephenson✔@MercedesGlobal
Opposition MPs just stormed out of the Justice Committee to speak to the media after they learned about the planned Liberal motion @lraitt says from my previous tweet #cdnpoli #SNCLavalin1147:15 AM – Mar 19, 2019Twitter Ads info and privacy69 people are talking about this
The motion this morning came after a letter late Monday to chair Anthony Housefather in which five Liberal MPs on the committee indicated that they were keen to leave remaining investigation into the SNC-Lavalin affair to the ethics commissioner and to block any further testimony from Wilson-Raybould, the former minister of justice and the attorney general.
"We've heard 13 hours of comprehensive testimony from over 10 witnesses," states the letter from the five Liberals. "No witness was prevented from providing evidence on any relevant information during the period covered by the waiver, which was the focus of the Committee's review." Read more